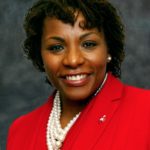 Veronica Carter '90
Candidate for WSSU Miss Alumni 2016
Veronica Carter Jackson – Class 1990
I am a proud 1990 graduate of the Division of Health Sciences, Nursing Program, at Winston-Salem State University. Our program now ranks #1 among all HBCUs and only 2nd to Duke University in the state of North Carolina! WSSU is ranked among the Best Colleges in the South, Top Public Schools and Top Historically Black Colleges and Universities (US News and World Report). We are a university who produces multiple team championships by talented student athletes! We are a champion university on the field/courts and in the classroom! I am one of thousands of alumni who have experienced a rewarding and diverse career, all thanks to the degree earned at WSSU. Many prospective high school students from across our nation want to one day become an alumni of WSSU. Unfortunately, many are challenged due to the financial hardship that exists in earning a college degree.
Each year, our National Alumni Association of Winston-Salem State University honors an alumna to be crowned Miss Alumni in recognition of her dedication and commitment to the needs of our students. Contributions to the Miss Alumni Campaign will be used for the sole purpose of paving the way for students to have an opportunity to attend WSSU. Therefore, I am asking for your financial support.
Why Miss Alumni? I'm so glad you asked! Our wonderful legacy of the Miss Alumni Contest began in 1945 when Winston-Salem State University crowned its first Miss Alumni, Jennie Green Fletcher. Ms Fletcher began a legacy of amazing women crowned as Miss Alumni who has since redefined the purpose of this honor. As Miss Alumni, I am committed to reign as an Ambassador for our Alumni community and our top ranking University. As Miss Alumni, I am committed to continue to be an advocate for our students in assuring they get the best college experience, a top ranking education and the financial support they need.
For those of you who would like to know more about me, here is a quick snapshot of my years of commitment to service and excellence since graduating from WSSU:
Current Executive Director/RN, Guardian Homecare, An AccentCare company (Decatur, GA)
Member, Delta Sigma Theta Sorority Inc., Gwinnett County Alumnae Chapter (GA)
Member, WSSU Atlanta Alumni Chapter
Life Member, WSSU National Alumni Association
Former Member, WSSU New York Alumni Chapter and Charlotte Alumni Chapter
Member, Georgia Nurse Association
Member, Gwinnett County Emergency Response Team (GA)
Bachelor of Science in Nursing, Winston-Salem State University, 1990
Student Nurse of the Year, WSSU 1990
Master in Business Administration, University of New Haven (Connecticut) 2001
Former, Vice President, WSSU National Alumni Association, 2 terms
Former Chair and Co-Chair, WSSU National Alumni Association Membership Committee
Charter President/Former Member, WSSU Connecticut/Massachusetts Alumni Chapter
Last, and most importantly, Proud Mom of two children: Vanessa Rozier, 28, a graduate of Howard University/John Hopkins University, current Diplomat, US State Department and son, Ricky Rozier, 25, a 2014 WSSU football student athlete graduate, current Pit Crew Athlete, Ganassi Racing Teams/NASCAR!
My background, along with my lifelong commitment and love for WSSU, demonstrates why I would make you proud as your Miss Alumni 2016! I humbly appreciate your support in not only helping me win the title of Miss Alumni, but also helping students fulfill a dream that otherwise may not have been realized.
For more information, please contact me, Veronica Carter at (203) 906-7797 or email at veronica.carter@hotmail.com or Campaign Manager, Cheryl Brooks-Akuma at (609)954-3102 or email at
cakuma@comcast.net.
Please make checks payable to WSSUNAA. In memo line add: Veronica Carter  Checks should be sent to: Veronica Carter / 2461 Tennyson Trail / Grayson, GA 30017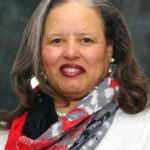 Valeria Lynette Clark Edwards '78
Candidate for WSSU Miss Alumni 2016
Valeria Lynette Clark Edwards – Class 1978
First of all, I am proud to be a Winston-Salem State University RAM! I count it an honor to represent my chapter, and the Eastern Region. I hope to make a difference by inviting individuals, organizations, and businesses to support this organization by depositing into this well of knowledge, which springs forth academic and intellectual life-long learners and workers. Therefore, as an ambassador for WSSU, I want to spread the word that the goal of WSSU is "to provide the highest quality education" for all who enter. This is achieved through financial support. To this end, we will be "Linked together in unity. Serving together with purpose."
Education
1973 East Forsyth High School Winston-Salem, NC
General Education
Diploma
1975 Forsyth Technical Institute (Community College) Winston-Salem, NC
Associate Degree – Early Childhood Specialist
1975 – 1978 Winston-Salem State University Winston-Salem, NC
B.S. Degree – Early Childhood Education
1985 North Carolina A & T State University Greensboro, NC
M.S. Administration & Supervision (Elementary/Secondary)
1988 North Carolina A & T State University Greensboro, NC
M.S. Elementary Education
Present – Liberty University Lynchburg, VA
Home-based Bible Study
Employment
Summers of 1969 – 1972 ESR (Experiment in Self-Reliance)
Worked as a teacher's aide in Day Care Centers and Head Start
1972 – 1975 Winston-Salem/Forsyth County Schools – School Bus Driver
Transporting Elementary and Middle School Students
1975 – 1978 Winston Salem State University
Work Study: Clerical assistant in Financial Aid Office and Guidance Department;
Food Server in Kennedy Dining Hall
1979 – 2005 Winston-Salem/Forsyth County Schools
Primary Reading Teacher – 1 yr. (Rural Hall Elementary)
Kindergarten Teacher – 9 yrs. (Clemmons Elementary)
Assistant Principal – 3 yrs.(Speas Elementary)
Assistant Principal – 12 years (Bolton Elementary)
Professional Affiliations
National Sorority of Phi Delta Kappa, Inc.
North Carolina Association of Educators, Inc.
Awards/Recognition
Miss Homecoming WSSU 1977 – 1978
Miss WSSU Alumni Court – 1995
Distinguished Educator Award – Forsyth Technical Community College
Outstanding Volunteer Service Award – Martinsville Henry County NAACP Branch 7089
Outstanding Service and Dedication Award – Smith River Missionary Baptist Association
Soror of the Year – National Sorority of Phi Delta Kappa, Inc. – Beta Lambda Chapter
Volunteer Service or Organizations
Christian View Missionary Baptist Church Spencer, VA
Served in the Usher Ministry, Music Ministry, Secretarial Staff, Church School
Organized the Sunbeam Choir in 1978
Director of Christian Education since 1984
Smith River Missionary Baptist Association, Inc. Martinsville, VA
Life Member
Corresponding Secretary since 1990
Deacon & Deaconess Ministry Secretary since 1993
Youth Summer Camp Administrative Assistant since 2009
National Sorority of Phi Delta Kappa, Inc. – Beta Lambda Chapter Winston-Salem, NC
Charter member of KOT at Winston-Salem State 1976 – 1978
Member of Beta Lambda Chapter 1979, reactivated in 1998
President (2005 – 2009)
Secretary (2013 – present)
Youth Advisor (2009 – present)
92nd Conclave Conference Local Co-Chair (2013 – 2015)
Good News Jail Ministry Martinsville, VA
Jail Ministry Worship Leader
Martinsville – Henry County Democratic Committee
Served as Delegate to Virginia Democratic Convention
Worked the Presidential and Gubernatorial Campaigns
Secretary 2012 – 2014
Martinsville – Henry County NAACP Branch 7089
Treasurer
Freedom Fund Co-Chairperson
Scholarship Committee Chair
Youth Works Community Chair
North Carolina Black Reparatory Company Winston-Salem, NC
Guild Member Since 1991
Black Theatre Festival Volunteer since 1989
Patrick Henry Community College Patriot Players Martinsville, VA
Member since 2013
Cast member in "Purlie" 2013
"Once Upon A Disney" 2014
"Glory of the Gospel" 2014
Winston-Salem State University Winston-Salem, NC
Miss Homecoming 1977 – 1978
Founder of University Ushers 1977
Miss Alumni Contestant 1995
WSSUNAA Life Member
Served on Chancellor Search Committee
Served as Adjunct Professor
Other:
SAVVY Summers 2012, 2013 and 2013 Ridgeway, VA
Founder, Mentor, and CEO of
"Summer Apprenticeship through Viable Volunteerism by Youth"
Mentor and Advocate of Youth and Underprivileged
"2GodBtheGlory" Productions & Event Planning
Parkway Summit Gospel Community Choir Since 2013
Thank you in advance for your donations.
Mail to: Valeria C. Edwards
P. O. Box 222
Spencer, VA 24165
Checks may be made payable to: WSSUNAA
On the Memo Line: Valeria C. Edwards
The deadline is August 1, 2016
Burnetta Johnson Smith '81
Candidate for WSSU Miss Alumni 2016
Burnetta Johnson Smith – Class 1981
I am Burnetta Johnson Smith, a graduate of Winston-Salem State University and a member of the Class of 1981. As an active member of the Wilson Alumni Chapter, and a Life Member of the National Alumni Association since 2004, I am seeking the crown of Miss Alumni 2016. Along with upholding the WSSU-NAA mission, my platform is as follows:
Actively promote the culture of prestige at Winston Salem State University
Foster student – alumni engagement in an effort to encourage easy transition and supportive alumni after graduation
Reconnect alumni who are not actively engaged in supporting the University
Encourage financial giving to the University… even small gifts add up to large sums
Promote the culture of nurturing and support that HBCUs provide
Serve as an ambassador for all HBCUs and their benefit to society while endorsing WSSU as my HBCU of choice
My experiences at WSSU were some of the happiest times of my life, where I made wonderful and lasting friendships, and received an incredible education. So it was an honor when I was asked by several of my classmates to consider running for Miss Alumni this year as we celebrate our 35th reunion. It was an easy decision because I feel privileged to help the University that I credit with affording me the opportunity to lead a successful and productive life.
Since receiving my Bachelor of Arts in Business Administration with a Concentration in Housing Management from Winston-Salem State University; I have participated in numerous continuing education and trainings in the housing and customer service fields. My housing certifications include: Certified Public Housing Manager (PHM); Certified Assisted Housing Manager (AHM); and Accredited Residential Manager (ARM).
As a seasoned professional with nearly 30 years of rewarding experience in the field of housing and community development, I am the Chief Executive Officer of the Housing Authority of the County of Wake. Prior to going to Wake County, I served at the Housing Authority of the City of Winston-Salem for over 16 years. There I progressed through many roles and responsibilities – including Property Manager, Director of Resident Services and Director of Property Management.
I am a dedicated professional who has served on numerous boards and committees on local, state and national levels. I currently serve as First Vice President of the Carolinas Council of Housing and Redevelopment Codes Officials, representing North and South Carolinas, I served as a member of the Professional Development Committee of both the SouthEastern Regional Council (SERC) representing ten states, and nationally for the National Association of Housing Redevelopment Officials (NAHRO). I am a committee member for the Wake County Housing Solutions Committee and the Wake County Human Services Eastern Regional Center. I am cofounder of B. Smith Consulting where I am Lead Trainer, facilitating customer service and leadership trainings for housing authorities and public service professionals.
I am married to "my love" Jackie Bernard Smith. We have three wonderful adult children: Worley, Megan and Ryan. We also have four adorable grandchildren: Jamiah, Caleb, Grace and Joshua.
I look forward to this spirited contest and wish my opponents well as we all work for our dear WSSU. I SEE RED!!
Checks should be made payable to WSSU NAA, please add Burnetta to the memo line and send to:
Burnetta for Queen
P.O. Box 1065
Wendell, NC. 27591
Or
Donate online at:
www.BurnettaforQueen.com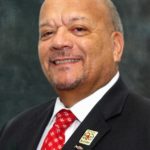 William (Billy) Richardson '72
Candidate for WSSU Mr Alumni 2016
William (Billy) Richardson – Class 1972
Dear Alumni and Friends,
In the role of Mr. Alumni it will be my intention to represent Winston-Salem State University as an ambassador spreading a positive image of the National Alumni Association (NAA) and the university as a whole.
As our university continues its growth, I feel that it is now in a position to become a vital and major cog in the educational wheel of Historically Black Colleges and Universities throughout the U.S. However, a university needs the support of a strong alumna to sustain its mission and continued growth. Unfortunately, as our university grows our alumna remains stagnant. What are the reasons for this?
While serving on the Membership Committee of the NAA over the years I have heard just about all of the excuses you can imagine. They are much too numerous to mention here, but the bottom line is simple. There is strength in numbers. It is my contention that to have a viable voice the NAA must endeavor to strengthen its numbers.
As Mr. Alumni I will continually sing "a song of praise" of Winston Salem State University throughout the land. As I have done before and since graduating from our beloved university, I will reach out to ALL alums to support our university by getting involved with and serving the NAA in whatever capacity they can.
I feel that my administrative experience as an educator, company president, and CEO of a philanthropic foundation has given me the organizational skills to achieve this goal.
To this endeavor I ask you to get on board and join me. I ask for your support in voting for me as Mr. Alumni 2016.
Sincerely,
William (Billy) Richardson
WSSU '72
GO RAMS!
DONATIONS CAN BE SENT TO:
WSSU NAA MR. ALUM CONTEST
POB 7756
WARNER ROBINS, GA 31095-7756
Or
Electronic donation at:
Https://fundrazr.com/516ki8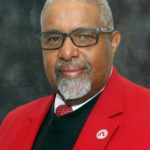 DeValdean Penn '74
Candidate for WSSU Mr Alumni 2016
Mr. DeValdean Penn is a 1974 graduate of Winston-Salem State University and holds a Bachelor of Science Degree in Health and Physical Education and a minor in History. Further studies were at North Carolina Agricultural and Technical University and Gardner Webb Universtiy.
Mr. Penn is a 2004 Retired Educator from Winston-Salem/Forsyth County Schools where he taught for 31 years in Health and Physical Education, Creative Learning and In-school Suspension. He also coached track and field and basketball in Middle School. Mr. Penn is founder and director of YBA (Young Brothers Association), a mentoring program for middle school boys that provided leadership, scholarship and life skills development.
Community involvement activities include Boys Scouts of America for over 15 years and Grace Presbyterian Church Music and Youth, Grace Presbyterian Church Hunger and Human Services, Trustee, Deacon and Elder. He was also a coach with the Roadrunner Track Club for more than 35 years and Little League Football for more than 15 years. Service to ARC (Association for Retarded Citizens) Volunteer Board Member and United Way Project Blue Print Training Class and United Way Campaign School Chairperson can be added to community service activities.
Service to the Winston-Salem State University Athletics spans over 46 years as Special Assistant for basketball, track and football. He currently serves on the"Big House Gaines" Hall of Fame Committee. In the past he has served on the WSSU Legacy Committee.
Mr. Penn is an Official Scorer for Men's Basketball and has worked with MEAC and CIAA as an official scorer.
Professional Affiliations, include Life Member of WSSUNAA, Alpha Phi Alpha Fraternity, Inc. Life Member, WSSU Heritage Foundation Charter Member, 2002, Kimberly Park Alumni Association Member, NCEA Member
Among the special recognitions and awards received by Mr. Penn are WSSU Ultimate Ram Award, 2013; Hall of Distinction, 2012; Big House Gaines Unsung Heroes, 2008; Big House Gaines Hall of Fame Inductee for Meritorious Service, 2009; Big House Gaines Hall of Fame Awards for Support Services, 2012, 2013, 2014; Kimberly Park Alumni Award; Community Service Award from Winston-Salem Chronicle, 1999; Winston-Salem/Forsyth County Community Service for Coalition on Alcohol and Drug Abuse Prevention; Award for Inspirational Teacher (Mentor and Positive Role Model); Grace Presbyterian Man of the Year Award, 1990.
All checks will be made out to: WSSUNAA and maybe send to, DeValdean Penn 525 Rock Cliff Ct. WS/NC 27104