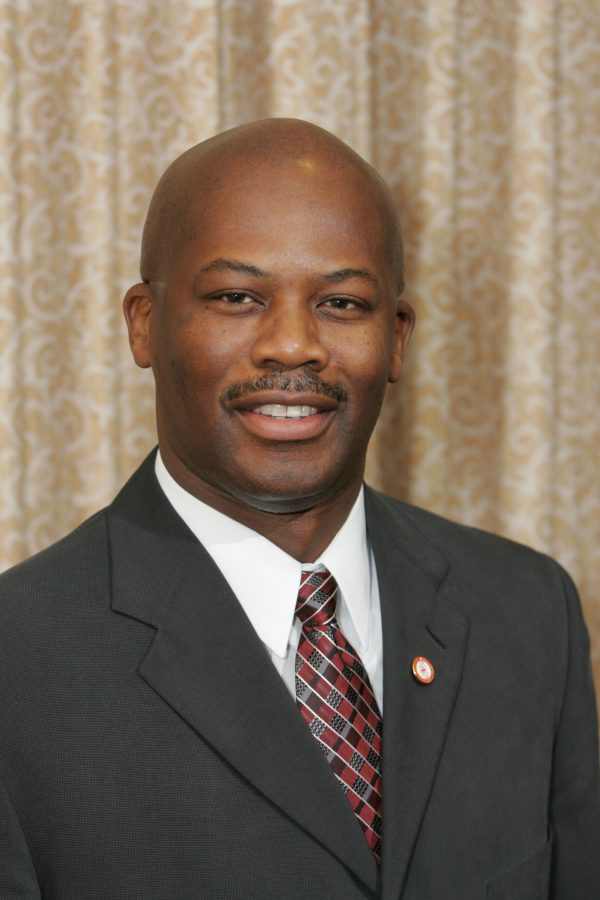 Ram Family,
As President of the Winston-Salem State University National Alumni Association (WSSUNAA), I remain extremely honored to hold this prestigious office. The past few years have continued to render the support of dedicated alums who are relentless in their approach to serve and invest in students. We, as alumni leaders and members, should feel a high level of accountability in ensuring the academic successes of young men and women who made an excellent choice to become recipients of excellence in education, provided by Ram faculty and staff.
Accompanied by strong and supportive leadership, I have worked tirelessly to build on the strength of the organization. Leadership training has been provided to ensure that alumni leaders are well versed in by-laws, policies and procedures of WSSUNAA. This "work" was an effort to make sure that leaders were given the proper tools to lead at the highest and most effective level possible. We will continue to enhance these foundational skills during my administration, as strong leadership guarantees success. WSSUNAA will also continue to build on the importance of addressing feedback and concerns of alumni. Seasonal Board meetings have provided an appropriate and effective platform for doing so. It is our hope that participation increases—It can only make our Association stronger!
We will continue to assess the needs of the organization, and align our goals with the university's current strategic plan.  This includes supporting transformative learning of a diverse student population, allowing for not only academic success, but also graduates, future alumni who become productive citizens and contributors to a global economy.
In closing, I am reminding all of our illustrious alumni around the world to get involved.  Be a part of the transformation, by becoming fully engaged or re-engaged alumni. Support the academic lives of the next generation of students and future alums. You can do this by giving generously and contributing quality time to WSSUNAA. Each one of us pledged to "Depart To Serve."
Thanks for believing in my ability to effectively lead this wonderful organization.  Thanks also for allowing me the opportunity to make a difference. I look forward to working with each of you and remain excited about the possibilities that lie ahead.
Sincerely,
Victor "Vic" L. Bruinton
WSSU NAA President
Class of '82